whats happening now?
15/09/2023
Release day interview on Highland radio. Watch back here.
14/09/2023
Its been 3years since I started my fundit campaign to make my second album and thankfully it is now complete. It will be released on Bandcamp tomorrow . 
Link -https://mariamccormack.bandcamp.com/album/matters-of-the-heart
We will have the album launch in December so keep an eye here for date and venue. 


22/09/2022
Lively time on Drive105.3 FM with Michael Ferry talking all things music and most importantly Strabane Unplugged which is on next Thursday and Friday in the The Alley Theatre get your tickets!!
Here is a link to our craic the day with Mickey on the wireless
Listen to Maria McCormack (and Laura May) Chatting And Performing On Drive 105 by Mickey Ferry on #SoundCloud
https://on.soundcloud.com/dywnW
21/08/2022
Delighted to announce that I have a new single coming out on Sept 2nd. This song was once again recorded and produced by Billy Robinson and musicians playing on the track are Mick McCarney on guitar,  Sean Mc Carron on saxaphone,  Romek Parol on drums,  Billy Robinson on bass, Pat Crowley on Hammond and Rhodes piano and Rachael McGettigan on harmonies.  This song is for Frankie.  It will be available on Bandcamp for download and all other platforms for streaming.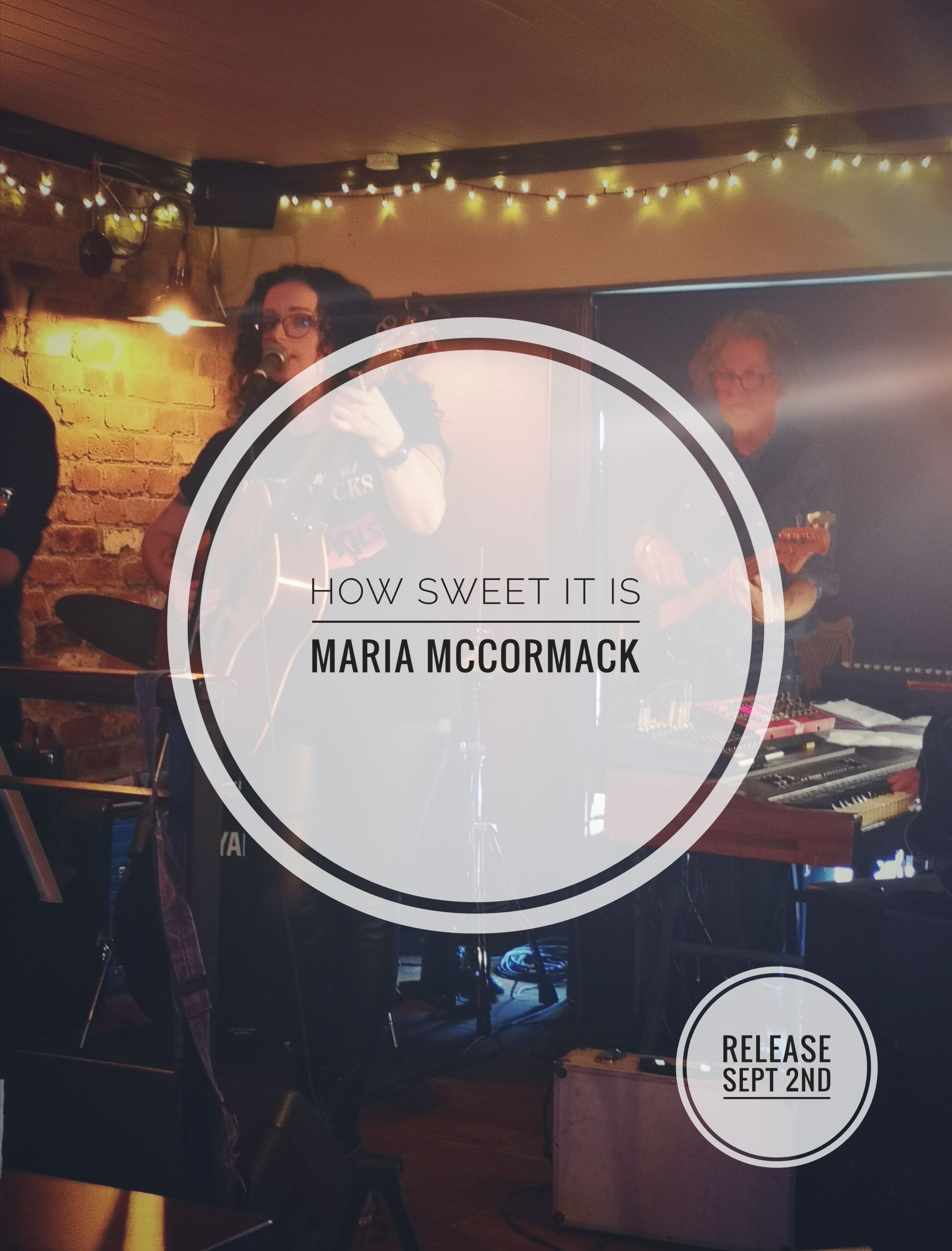 23/06/2022
I was back in studio yesterday recording the last track of my album. This was the toughest song of the album to sing as it took me 18 years to write it. It's a song for my Dad. I am very grateful to Pat Crowley for playing the most beautiful piano on the track. 
We are also in rehearsals for the festival in Dunfanaghy at the weekend. Here is the times and venues.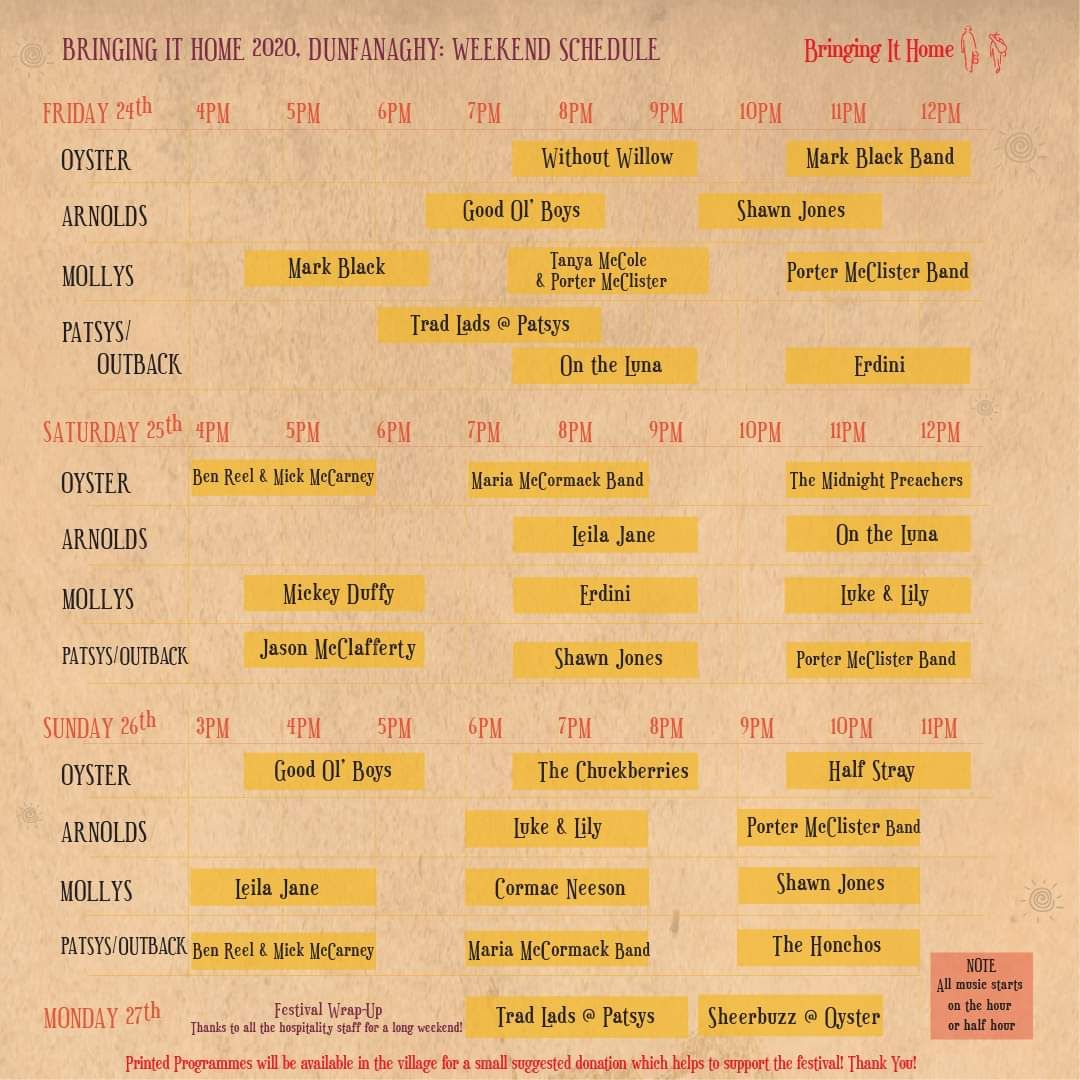 08/06/2022
Today the Letterkenny Blues and Roots Festival had its press release and line up announcement in the beautiful cocktail room in the Orchard Bar Letterkenny. I am absolutely delighted to be performing two gigs at the festival alongside bands from as far as Norway, the UK and allover Ireland. There will be a massive 60 gigs taking place throughout the town from June 30th until Sunday July 3rd. Get it in your diary now and don't miss what will be an amazing weekend.
Pictures by LogoPix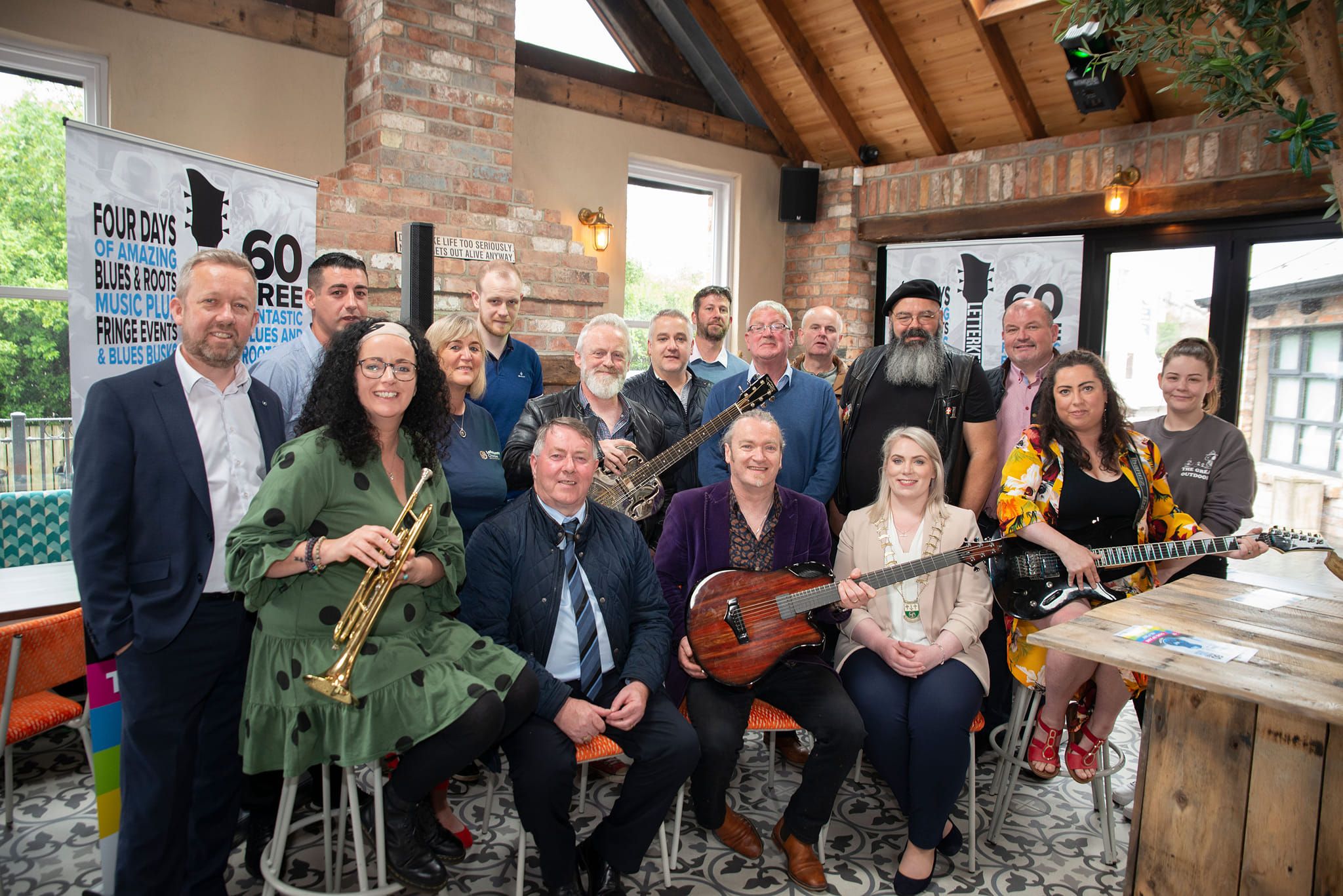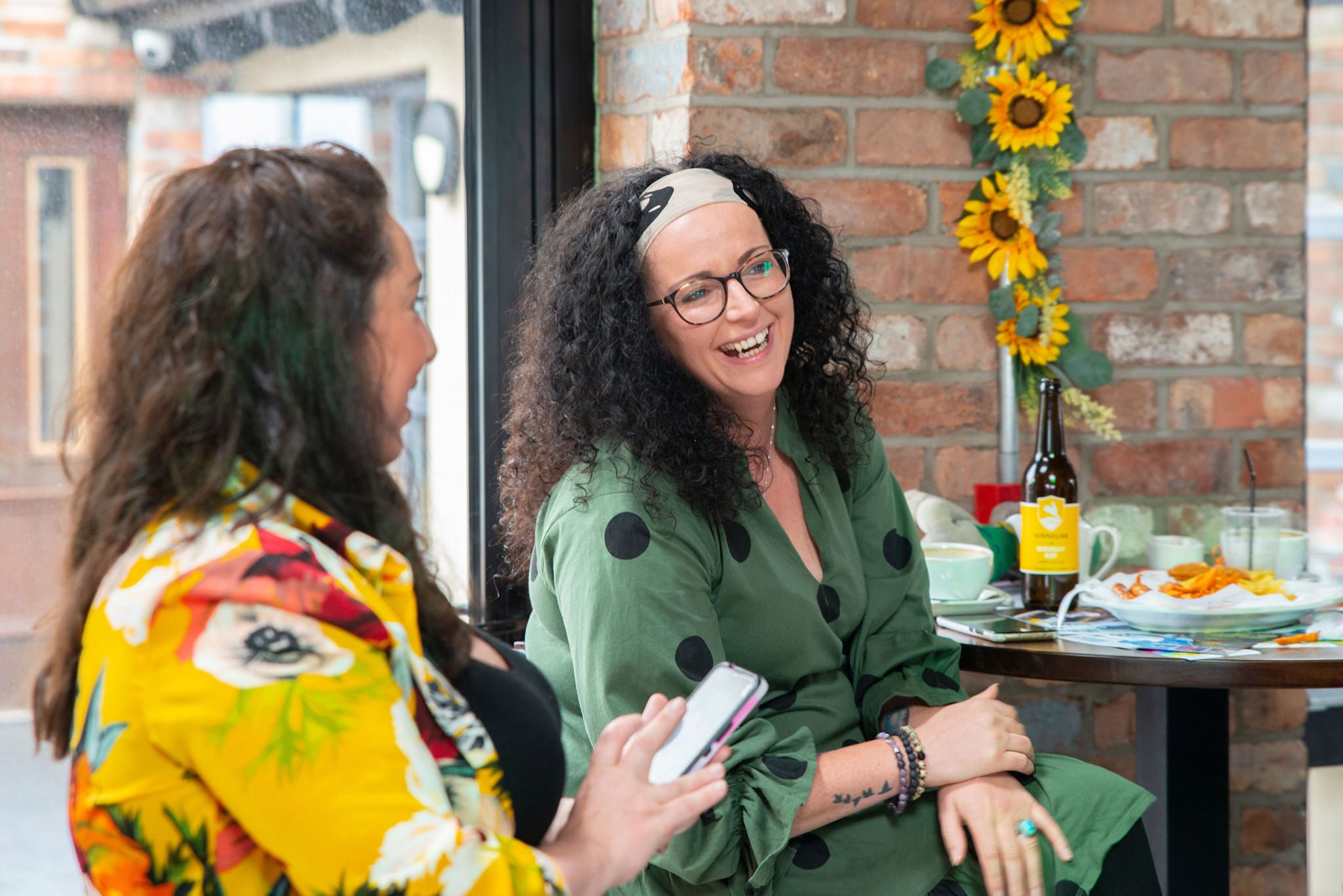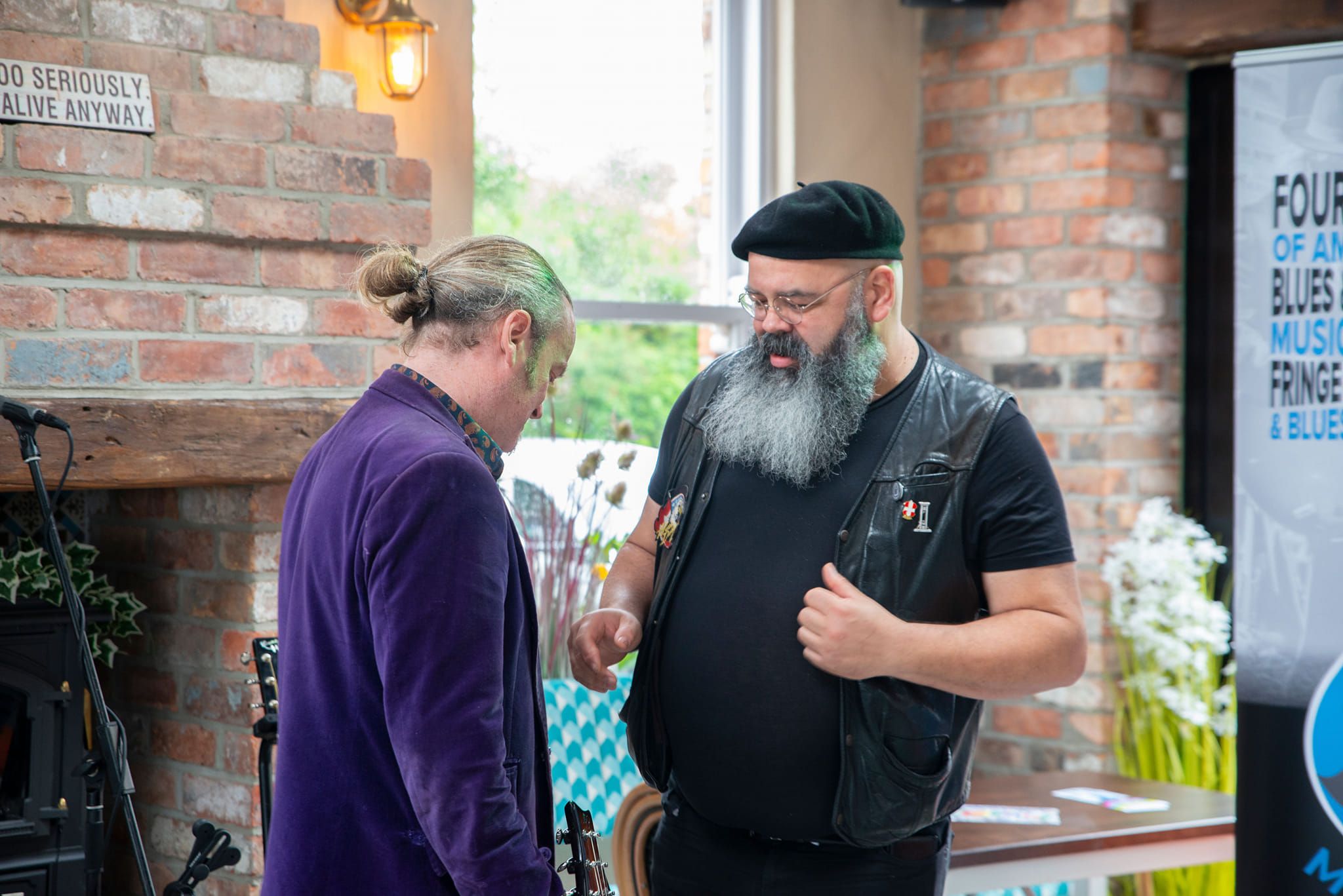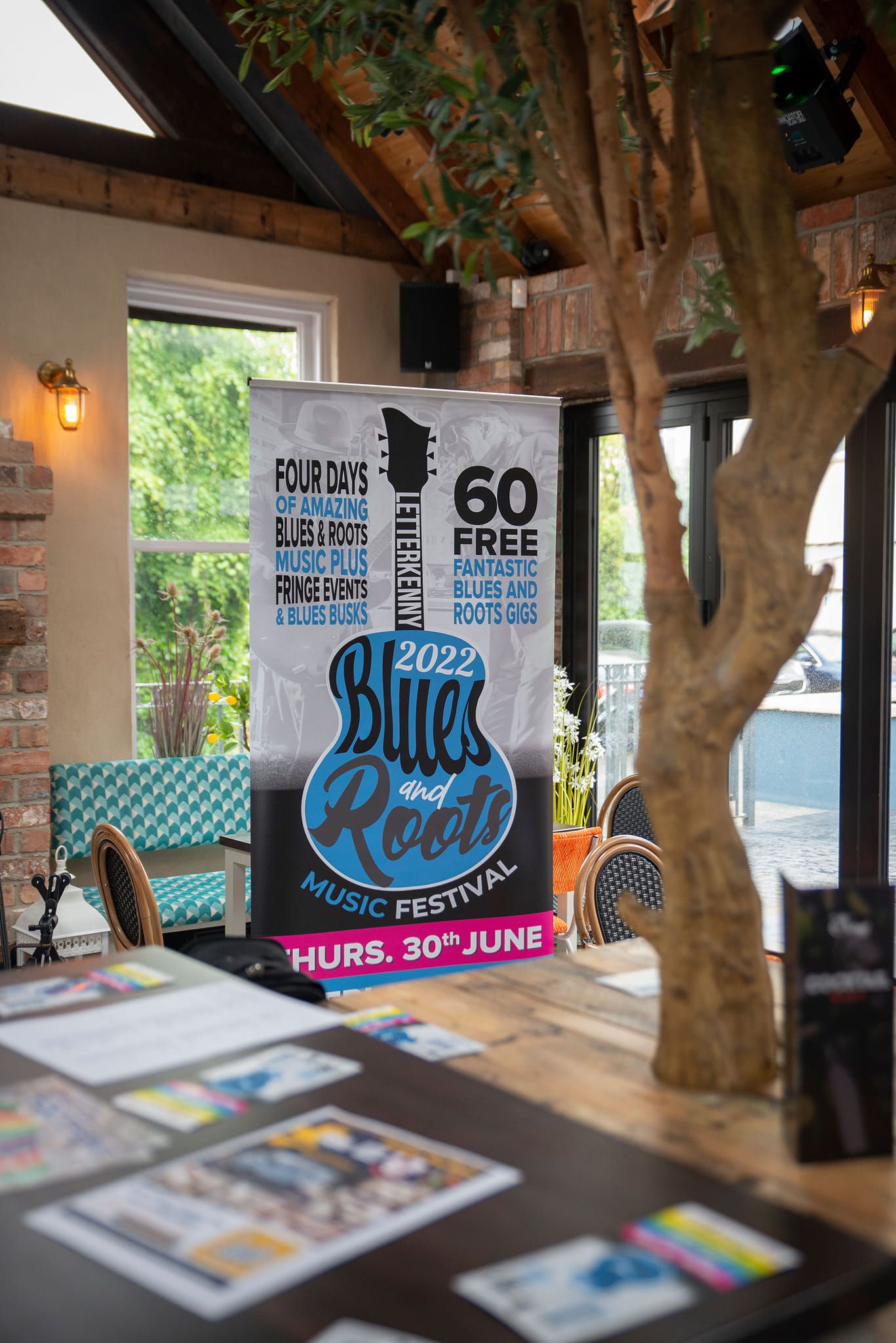 07/06/2022
Last Saturday in Séan ógs in Gaoth Dobhair I got to open for the wonderful Damien Dempsey. The show was held in the tent which looks over the beautiful beaches. The sun set behind the atlantic as we sang our hearts out and in Damiens words "lifted our hearts to the heavens". The night was made even more special to me as I got to sing with my niece Racheal McGettigan who made the trip back from Manchester to join me on stage.
We were originally asked to do this gig back in 2020 but of course, due to the pandemic all the gigs were postponed and in my heart I thought it was our opportunity gone. I was over the moon when event organiser Shane Barr confirmed we were still on the bill for the night. 
The night started off with ourselves on stage at 7.30 and we were so delighted with the crowd already in the tent. It can sometimes be the way that support acts only get a few people in so it was such a surprise to see a great crowd, raring to go. We got to do a set of original songs and we through in a couple of covers. Up after us was the mighty Declan McLaughlin from Derry who supports Damien in a lot of his gigs. He was class and a really lovely guy. As the sunset turned the western sky a beautiful red Damien came on stage with Eamon DeBarra and they blew us away.
I got to meet Damien afterward and he bought my CD and told me he will be contacting me the next time he is back up this part of the country. 
Best night ever.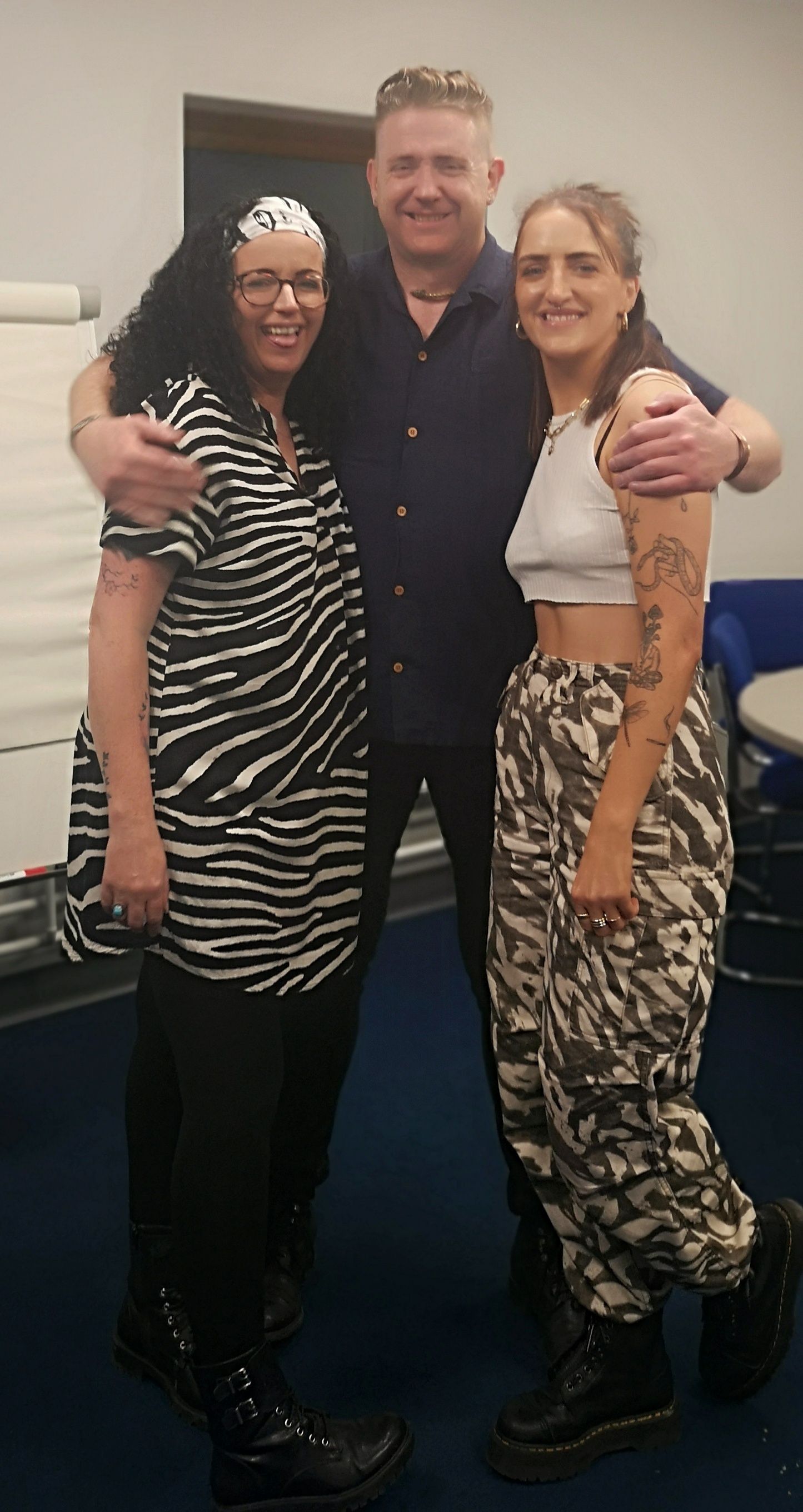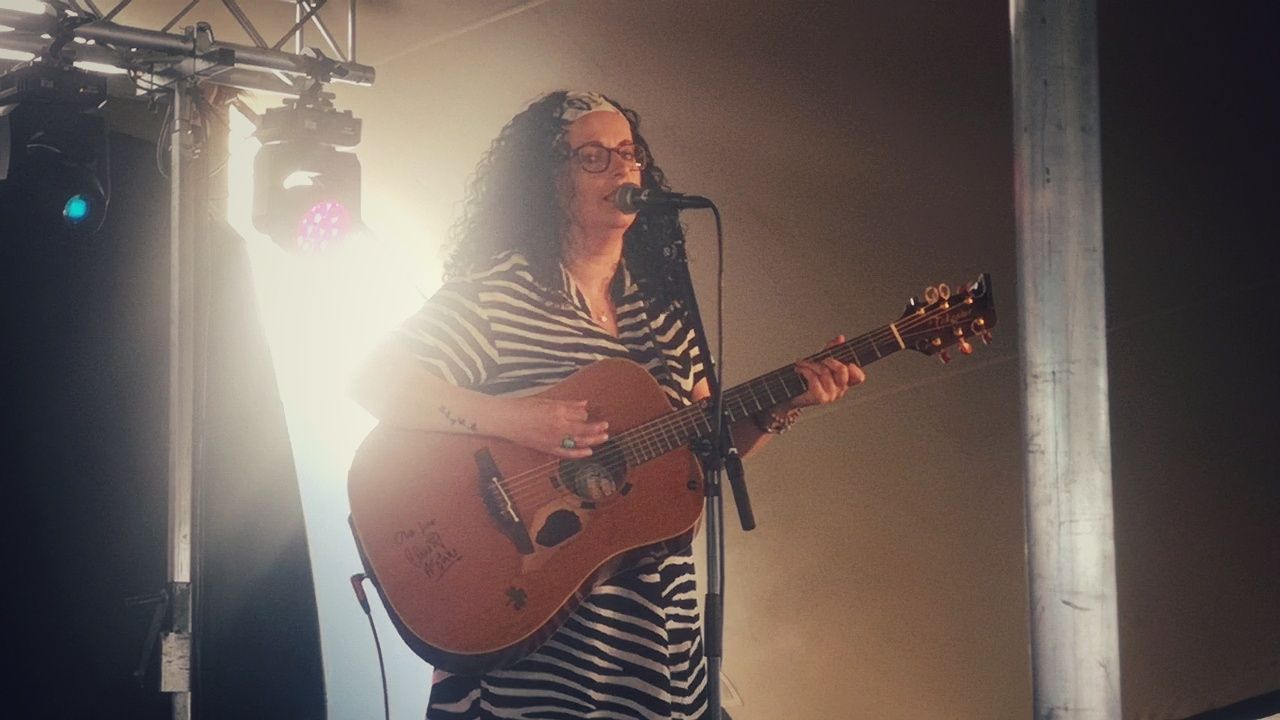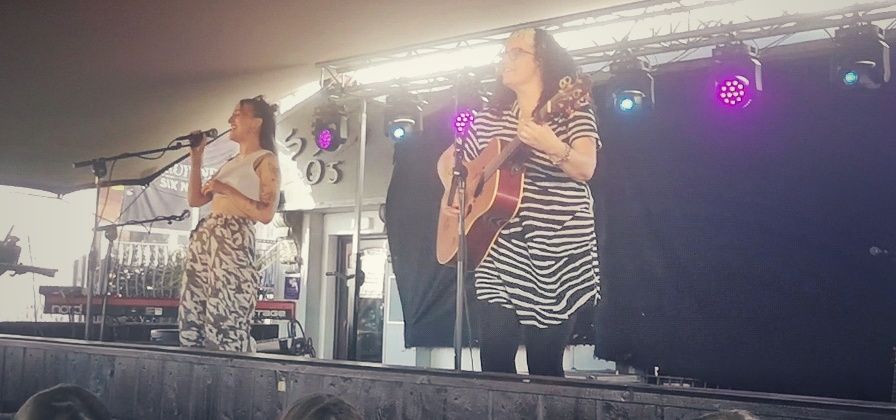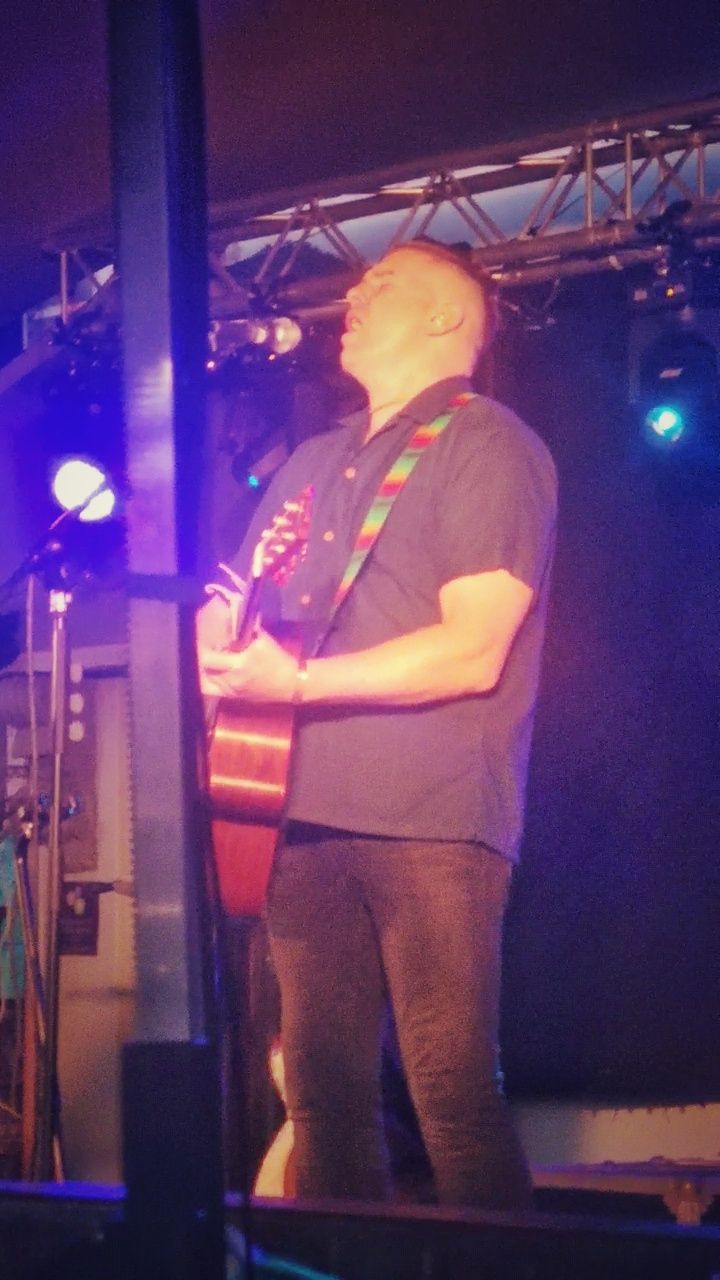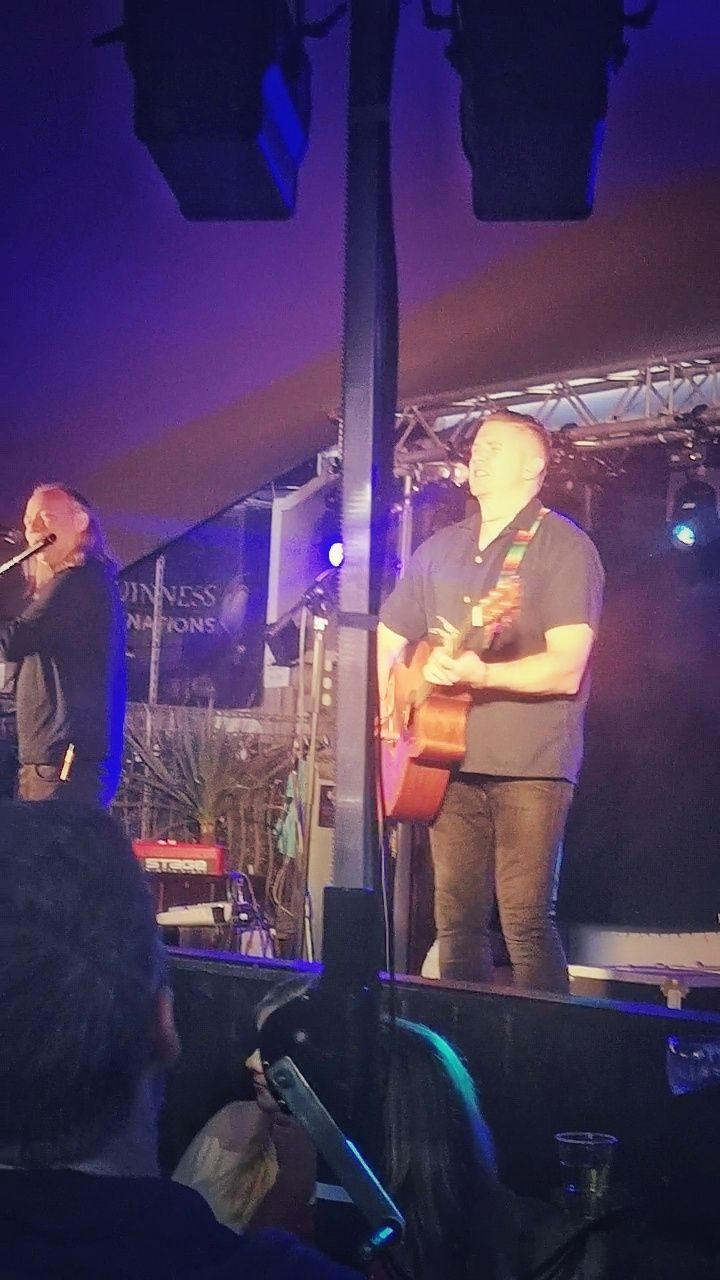 24/05/2022
I have added some new gigs to the calendar so make sure to check out the shows before you leave the website. I have gigs at both the Letterkenny Jazz and Roots festival and the Bring it Home festival in Dunfanaghy. 
Keep an eye on their website for times and venues
09/05/2022
It has been an insanely busy week having had the new song released on Spotify and itunes etc. It has been getting an incredible amount of airplay which I am deeply grateful for.
Last evening myself and Peadar Coll played a 2 hour set in Blake's bar of entirely my original songs. It was a fantastic evening and I was over the moon as to how we were received.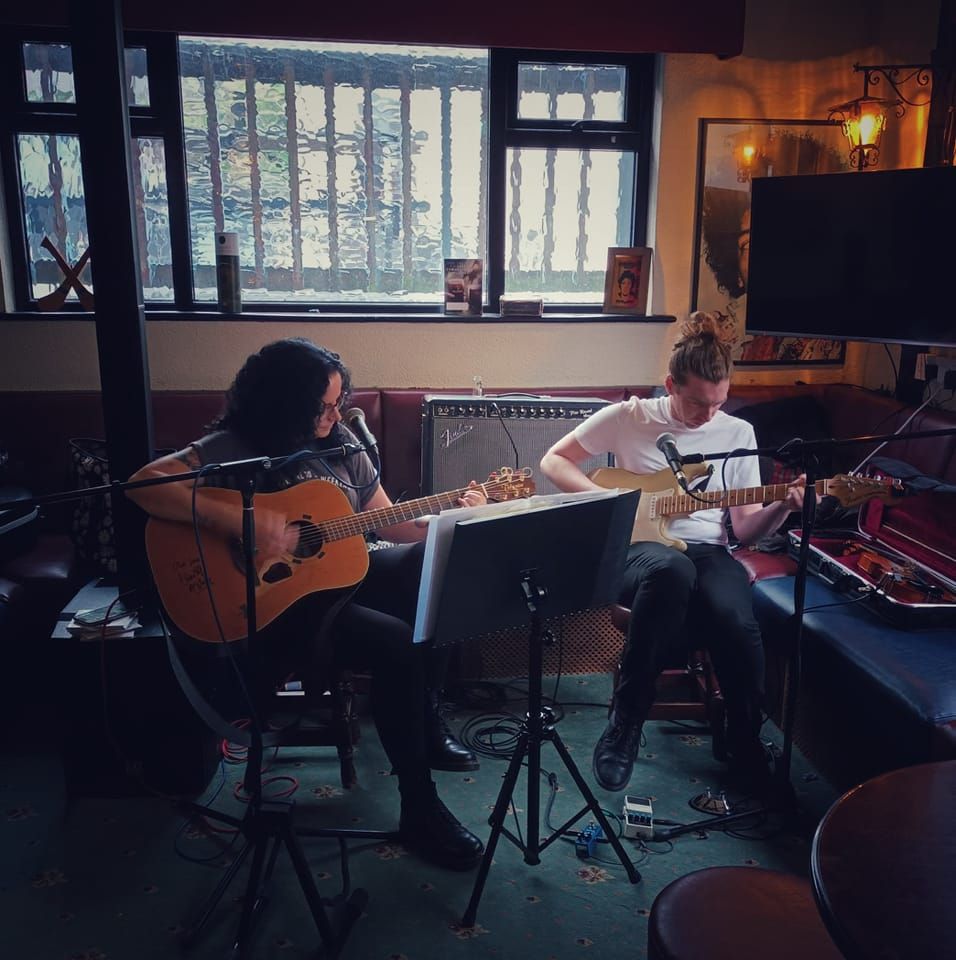 In other news, my music is now available to stream on this excellent streaming service that pays artists well.
https://minm.co/Mariamccormack
02/05/2022
Today has been a brilliant day for my new release, It has had 6 radio plays which I am over the moon with. Thanks to Jean Curran and Jimmy Stafford on Highland who both played it, John Dully on Limerick West, Marie Maguire's new single playlist on Strabane radio, Jason Vare on Koast FM in Northumberland, and Noel Casey on Dublin City FM. I am certainly feeling the love.
I came across this video today from when we were in lockdown and the Regional Culture Centre in Letterkenny filmed a concert that was aired online. Here are the links to me and the band singing Downtown and Wished Harder Before from my album I Choose To Love.
Downtown - Maria McCormack live in the Regional Culture Centre Letterkenny
Wished Harder Before- Maria McCormack Live at the Regional Culture Center Letterkenny.
02/05/2022
 I have added a very special gig to my events. I will be opening for Damien Dempsey in Séan ógs in Gaoth Dobhair on June 4th. This is incredibly special for me and I am even happier to say that Rachel McGettigan will be joining me on stage. This was supposed to happen in 2020 but we all know what happened then. To be honest I thought it was a dream that would never happen to me again. I cannot wait...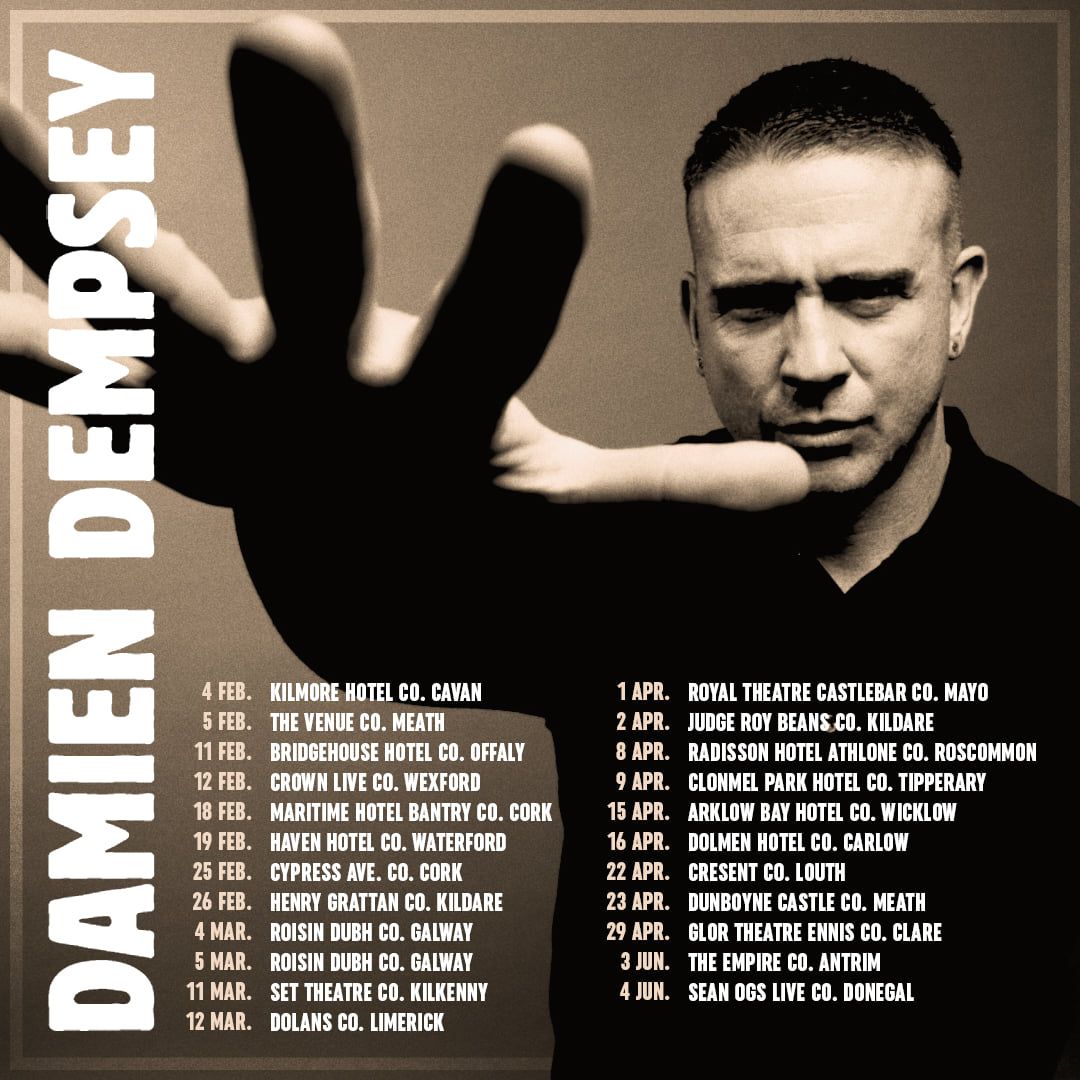 01/05/2022 
Yesterday ' Girl with good intentions ' got its first radio play on RTE Radio 1 by Brian Lally on his Saturday night show. 
To listen back here is the link:
Brian Lally - Country Time Saturday April 30th 2022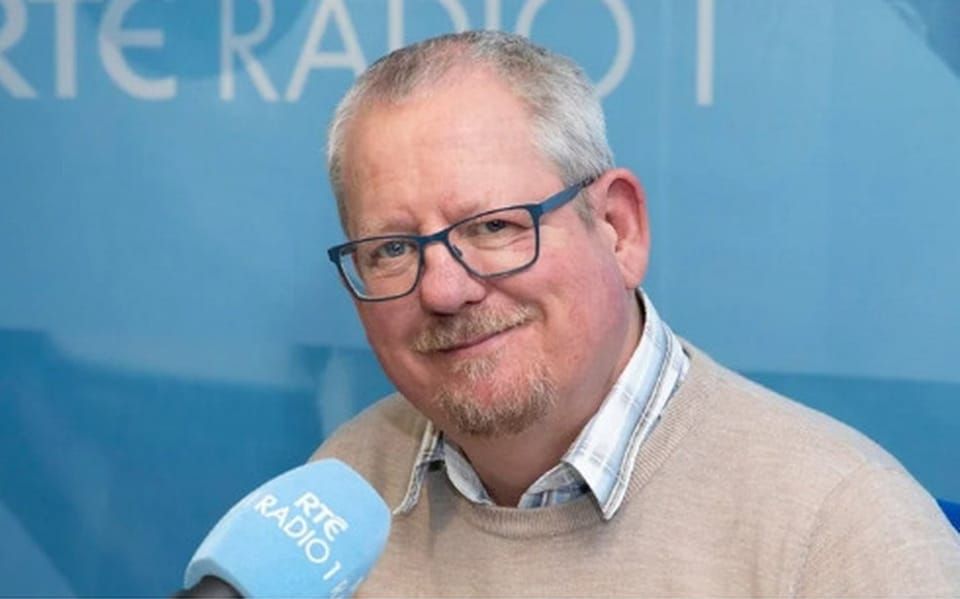 28/04/2022 
I woke this morning to find out that my release made the front news of the Tirconnaill Tribune. What a wonderful start to the day and boost for the release. Our family has bought this paper since it was originally started to be printed and it was a favorite of my late Dads. I'll not lie, I got one of those 'unexpected waves' when I thought of how proud he would be to see his baby daughter front and top of the page of his favorite read.  
I also was delighted to see that Donegal Daily also featured me and included the music video. 
Today Seamus McCarron at Donegal Bay online radio, Jimmy Stafford at Highland radio,  Mike Mulvihill at Shannonside FM, Robert McNaught at FinnValley Fm are all playing the track.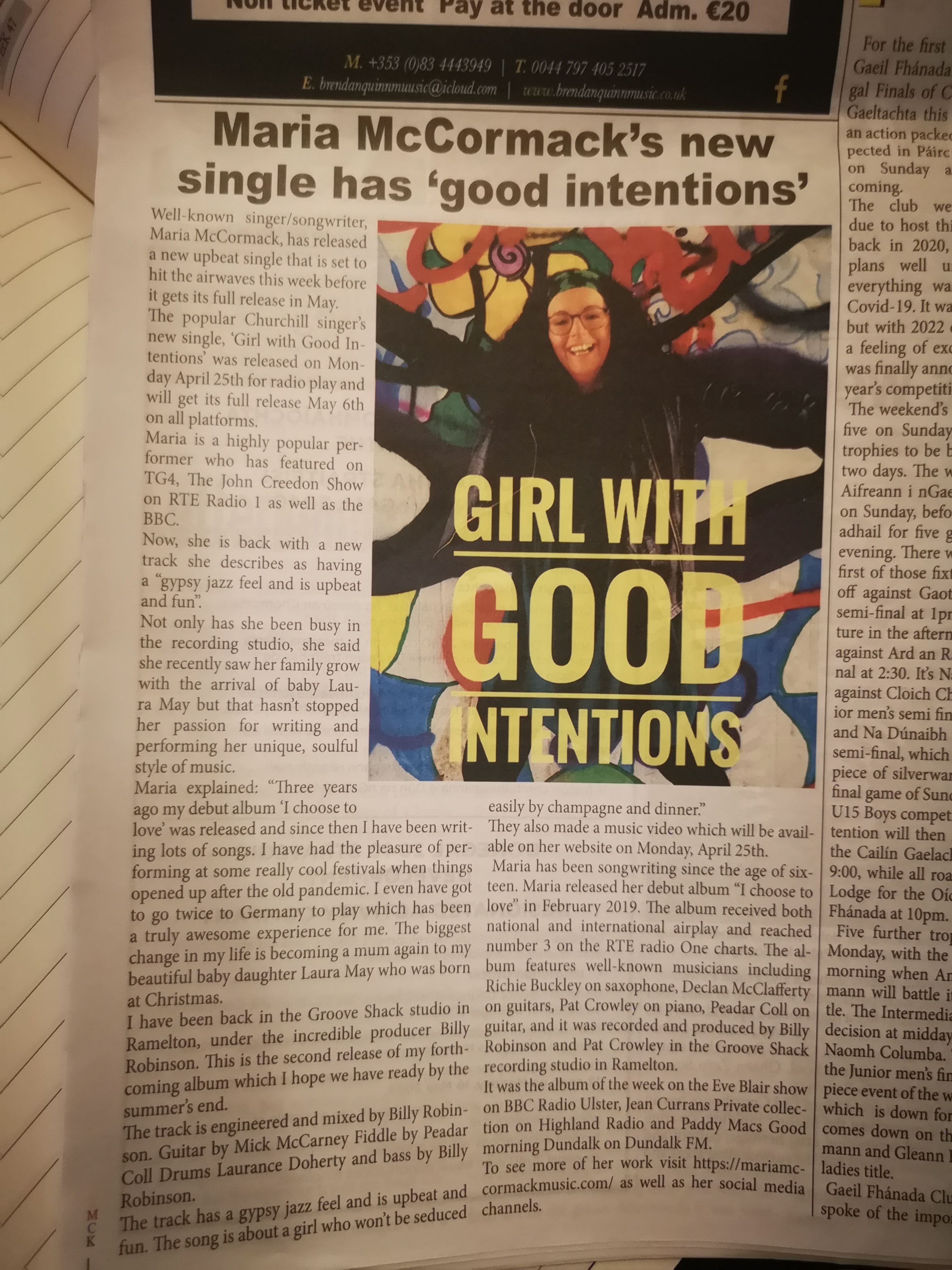 27/04/2022 
I am completely blown away by the response for the new music video. It has already over 1K views on YouTube and almost 2k on Facebook.  
Last night I got to do a surprise performance at Mouth Piece in the Cottage Bar, Letterkenny. Big thanks to Valerie and Steven for asking me up to sing ' Girl with good intentions'.  
I got  spin on Dundalk FM on Paddy Macs show by David Bellew. He said its ' an absolute banger' a Great way to start the day. 
26/04/2022 
It's launch day for the official music video for Girl with good intentions.  
Watch here at this link:
Girl with good intentions - Maria McCormack Official video
Thanks to Donegal Woman for the lovely words on the new release.
 Check out the link here:
Donegal Woman- Maria McCormack celebrates new start and a new single
Thanks also to our local paper the Donegal Democrat for printing the feature and also sharing it on all their socials check out the link : 
Maria McCormack Donegal Live ' Exciting new single '
25/04/2022 
Its release day on Bandcamp for ' Girl with good intentions' It is now available on Bandcamp and then all other social platforms eg Spotify, Itunes, YouTube, etc on May 6th. It's been a long time coming. The Bandcamp link is available at the bottom of this page. We really hope you love it. 
The song was officially launched on Monday night's sessions with Paul McDevitt and JImmy Stafford on Highland radio tonight. Maria was joined in the studio by Billy Robinson on bass, Mick McCarney on guitar, and Peadar Coll on fiddle and guitar.  
Here is a link to the interview. 
Official launch on Highland Radio interview and live songs
 24/04/2022 
Another gig has been added to the calendar. Maria will be doing an intimate gig in Blakes Bar, Letterkenny on May 8th at 7 pm.  This is one of Letterkenny's best live music venues and is located in the Cathedral Quarter of the town. Make sure to sign up to the mailing list for future news of gigs and releases. 
23/04/2022 
The new release " Girl with good intentions "is out on Monday, April 25th, 2022.  The first play will be on the Monday Night sessions with Paul McDevitt and Jimmy Stafford. Maria will be joined in the studio by Billy Robinson and Mick McCarney to play a few songs live on air. The show starts at 8 pm on www.highlandradio.com and 103.3 FM radio.